Healing Broken Hearts - Dr. Carol Cohen - 3 CDs
Is your heart broken? Do suffer from heart break?
HEALING BROKEN HEARTS & WOMANHOOD - Dr. Carol Cohen
WHO IS THE REAL YOU?? DO YOU PRETEND TO BE STRONG BUT YOUR HEART IS BROKEN???
. . . for women of ALL AGES & backgrounds . . . God is not done with you! He came to HEAL & MEND THE BROKEN HEARTED!
Don't give up! The best days are ahead! He does have healing and freedom for you in the deepest parts of your womanhood!
. . . and BEST OF ALL . . . GOD KNOWS HOW TO HEAL & MEND A BROKEN HEART and He WANTS to heal your broken heart . . .
"As women, we all know how to look good and appear strong on the outside, but many of us feel broken, dirty, ashamed, despairing on the inside. Secretly many of us have given up hope that we will ever be whole. BUT JESUS CAN DO IT AND HE WANTS TO DO IT NOW. How do I know that? He did it for me, and I know -- and His Word says -- He wants that for you too. Here are the keys He gave me for healing your womanhood and your broken heart.." Dr. Carol Cohen
1000s of people across the nations have had their broken hearts healed and the garden of their womanhood made fresh, beautiful, whole, new after hearing this anointed teaching which Dr. Carol has ministered on radio and TV. Many people report that they receive their touch from God directly through these CDs.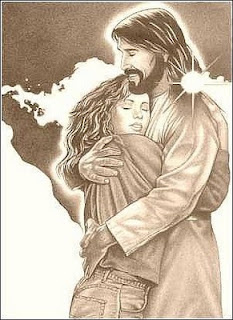 What people say about this teaching:
"There is so much to say!! The day before I learned of you, I experienced a total divorce from my husband. I was broken-hearted and did not fully know the Lord. ...You did minister on the broken-heart and womanhood! The whole experience has been beyond words. I come from a New Age background and the Lord has fully come upon me. I asked to know the "truth" and He has shown me...."
Okotoks, Alberta CANADA
"Carol prayed for the return of all the pieces of our hearts - I was so blessed with the spirit of joy. The teaching was so enlightening. I have never heard this kind of teaching... Amazing. Thank you, Lord."
Calgary, Alberta CANADA
"My heart and soul felt clean from the womanhood ministry. Thank you Jesus for using Ron and Carol Cohen as a window to see your healings."
Lorain, Ohio
"When we were doing the restoration for women, I was very much ministered to...Yesterday God pulled so much out of me and shook so much off me that I feel like I am cleaner, and like a new person. God is awesome!..."
Lorain, Ohio
"The women's ministry is awesome...Although I am a man I was also released [at the workshop] from the sins that we as men did to the women. I am looking forward to the men's ministry. Thank you Lord and thank you Patstor Ron and Carol Cohen."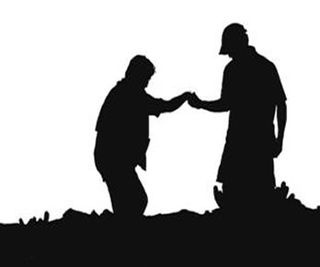 Lorain, Ohio
"I've been set free from doubting in the love of God for me. I've had problems & have struggled with "knowing" His love. When I fail Him in any way I would feel like He didn't love me & I had to work myself up to believe. I was hard on myself when I felt like I failed Him. Jesus spoke to my heart and said, 'I love you unconditionally. Quit being hard on yourself. My love is unfailing & steadfast.' Thank You Jesus, for freedom! . . ."
Lorain, Ohio
"The ministry of Rafi and Carol is very vital for the Body of Christ today. Their ministry has addressed major issues in my life and brought resolve and empowering for me to be more than an overcomer. Each time they come to minister they bring healing to another part of my life. I am deeply grateful for their loving and caring hearts to broken people."
Gilroy, CA
---
"Ron Y su esposa son muy usados por el Senor en muchas naciones...han sido de mucha benedicion para nuestro ministerio. Tienen una uncion muy especial para la sanidad de la mujer en forma integral (espiritu, alma, y cuerpo) de la igual manere en el varon, traumas, heridas profundas de alma, quebrantando maldiciones territoriales, generacionales y mucho mas."
Pastor
San Leandro, CA
"I have a testimony that I would like to share with the world because I know that most can relate to what I had to endure as a little girl...not becoming the woman God created me to be because of the negative worlds spoken over my life by not only others, but myself!...Rafi and his wife Carol were at our church for about 3 days and I tell you the power of ther Lord Jesus really operated through those willing vessels of Yeshua. I went through life thinking I had gotten over being told I was nothing...the Revelation God gave...caused me to really see things about myself and allow God to just clean me from all the junk that cluttered me for 43 years. PRAISE BE TO GOD!!! I feel like I dropped 50 POUNDS!...
(The CDs come in English and are also translated into Spanish)
---
HEALING BROKEN HEARTS & WOMANHOOD - Dr. Carol Cohen
GOD CAME TO HEAL & MEND BROKEN HEARTS!!
IT IS ONE OF HIS SPECIALTIES!!
A SPECIAL MINISTRY ONLY HE can do!!
Learn HOW TO RECEIVE HIS WONDERFUL HEALING for Broken Hearts and Womanhood!!
DO YOU PRETEND TO BE STRONG BUT ACHE INSIDE AND CRY ALONE BY YOURSELF WHEN NOBODY CAN SEE YOU?? WHO IS THE REAL YOU??
That is what life is like when you have a broken heart. Your heart may have been broken YEARS ago . . . and you FORGAVE, you received PRAYER, you tried to act CHEERFUL, you asked for COUNSEL & HELP. BUT YOUR HEART STILL ACHES.
DID YOU KNOW THAT ONLY GOD CAN TRULY HEAL A BROKEN HEART AND MAKE IT NEW. IT TAKES A MIRACLE TO HEAL A BROKEN HEART!! Words, encouragement, and orgiveness are all good. But they cannot mend and heart a broken heart! Only God can . . .
Deep down you know you not the woman you SEEM to be on the outside.Something is wrong. You hurt inside and your womanhood seems broken. So you pretend . . .
You CAN become the real person that you were meant to be.
You can re-discover joy, peace, and how to become the beautiful woman God has always intended you to be. He wants to make the desolate garden of your womanhood blossom and come to life again.
And, yes, that takes a miracle!
This workshop - - will gently, and without embarrassment - - guide you. He did it for Me, and I know He can heal you too, AND HE WANTS TO HEAL YOU. I want to share the keys for that with you in this Workshop, and prayfully guide you so that a mighty work of healing happens inside you.
Why not take my hand -- take His hand -- and begin . . . The teaching in this workshop is suitable for any age woman, from teens to grandmothers. It is based on true Bible Scriptures. With God it's never too late to receive real life and healing. And that is what He would like you to have...
PLEASE NOTE:
None of the material contained in this Workshop or on this website is to be understood as medical or professional opinion. Dr. Cohen ministers and teaches from her personal experience and knowledge, and not as a health professional. Please check with your doctor before making any decisions about your health or before using any products that may affect your health.
---
foto ref: http://4.bp.blogspot.com/_RH0VRAWaowo/THHQE9EZjYI/AAAAAAAABQg/e6zq0Ur-o3Y/s320/Jesus+hugs+woman.jpg
http://www.jesus-is-savior.com/Basics/jesus_woman_washes_feet.jpghttp://cdn.indulgy.com/1B/MF/BC/2745789085012694608FUfd72jc.jpg
TAGS: MEND BROKEN HEART, HEAL BROKEN HEART, MENDING BROKEN HEARTS, HEALING BROKEN HEARTS, HOW TO HEAL MY BROKEN HEART, WORKSHOP, CD, CDs, AskDrCarol